Workers Compensation Insurance
This type of insurance covers employees related to work against accidents and illnesses, as well as certain medical expenses, loss of income and rehabilitation expenses. It also pays a death benefit to the heirs of an employee who dies because of a work-related injury or illness. This insurance is usually required nationwide, although the requirements vary by state.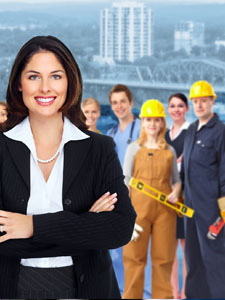 Employers have the legal responsibility of their employees to do the job safely. However, accidents occur even when all reasonable safety measures have been taken.
To protect it, the owner of the small business, from the claims arising from work accidents and provide medical care and compensation for loss of income to employees injured in work accidents, in almost every state, companies are required to buy a worker's compensation insurance. Workers' compensation insurance covers injured workers at work, whether you are injured on the premises of the workplace or elsewhere, or in traffic accidents for business reasons. It also covers work-related illnesses.