Commercial General Liability
The idea behind a general commercial liability insurance is to protect you from the losses that can come from things like someone is injured on your property.
Remember, although you may feel that the cost of business insurance is high, think of what it would be like if you were dragged into a lawsuit, hence the need for small business liability insurance in general.
Professional Liability
This is one of the most important and mistaken coverage. Like General Liability cover's your business against a lawsuit from someone getting hurt in your business. Professional Liability also called error and omissions ( E&O insurance ) offers you a more broad protection. If the client is not satisfied with your work even if you haven't made a mistake, this policy gives you the protection that you will need to take care of these circumstances.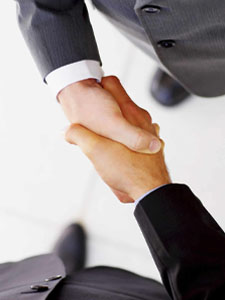 Professional Liability
Protecting your business Property, why is this insurance important for you?
First of all, most business owners protect themselves with insurance for the small business in case they have a loss of their company property. Having fire and theft insurance are two ways to protect your investment. When you go online for a business insurance quote, also look to find protection for your equipment and inventory.