Condominium Insurance
As a condo owner, you have to consider your common insurance needs and your individual insurance needs. For common insurance needs, such as the building's exterior areas and corridors, your condo association will most likely already have insurance. However, you are responsible for the protection of your personal belongings, yourself and your guests. With us you will enjoy the peace and tranquility afforded by protection for your family, your guests and your belongings.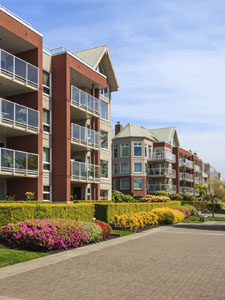 Considerations When Choosing a Condominium Insurance
When choosing a condo insurance, you should consider some important factors that help determine the coverage you need, such as: Your condo association
How do you find out how much coverage your condo association has? Are there parts of the property that the association does not insure? What insurance responsibilities do you have?
Your home
How much would it cost to repair your home if there is any damage? Can you take security measures for your home and save money? Should I buy flood insurance?
Your personal belongings
How much would it cost to replace the contents of your home? Do you have a list and photos of your personal belongings?
You and your guests
What type of protection do you have against liability claims? Are your guests' medical expenses covered if they accidentally get hurt in your home?
Your Coverages
What additional protection can you buy for your special items, such as jewelry, electronic equipment and cell phones? Do you need to be reimbursed for additional living expenses if you cannot live in your home because of a loss?
Also do not forget to ask about the available discounts. You can reduce your rates by increasing your deductibles and by installing a smoke screen and fire alarm system that sounds to an external service. If you insure your unit with the same company that subscribes to your insurance policy, you can also get an additional reduction in premiums.