Motorcycle Insurance
It does not matter if you've been driving your motorcycle for years, or if you're just starting your adventures on two wheels: accidents can happen at any time. The good news is that ALBERTO INSURANCE protects both you and your motorcycle with motorcycle insurance policies starting at very low prices.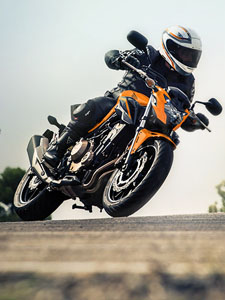 Why is Motorcycle Insurance Necessary?
By law, there are three mandatory coverage's: Bodily Injury Liability and Personal Injury Protection and Property Damage. These are automatically included in any motorcycle insurance you choose.
Property Damage Protection Coverage protects you when you are responsible for paying the costs of repairing or replacing another damaged vehicle or property, including homes and other structures.
The Personal Injury Protection offers protection for medical expenses, loss of income and funeral expenses of the other people involved in the accident. Take into account that:
In some states, passenger injuries are covered under Passenger Liability Coverage.
In other states, you can pay an additional premium to include passengers in your Personal Injury Protection Coverage.
However, there are many unexpected situations along the way that could affect you and your family. Know all your coverage options to enjoy the road with the peace and tranquility you deserve.